I am mission success: Jan West
Posted: Tuesday, August 22, 2023, 10:43 am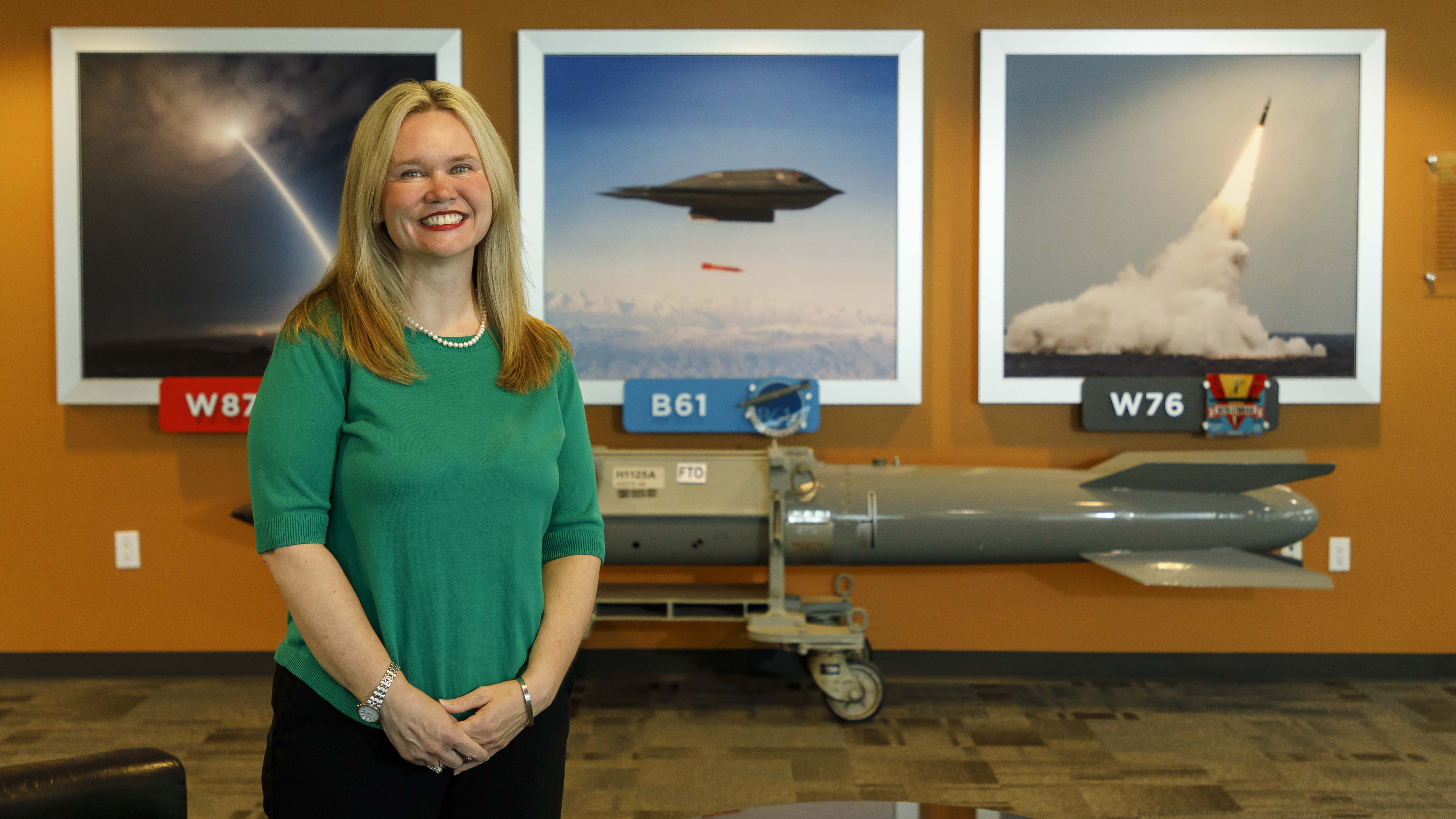 Meet Jan West. She is Y-12 deputy site manager and one of the few women to have served in this role.
All views and opinions are the employee's own and do not necessarily reflect those of CNS.
Jan West personifies adapt and deliver, embracing challenges headfirst and always with a can-do spirit. "Don't be afraid to try something new to stretch yourself professionally and personally," is advice she would offer to any new CNS employee. Throughout her own career, she has done just that.
West grew up in Terre Haute, Indiana, but knew from a young age that she wanted more than to end up working at the local Great Dane Trailer manufacturing facility. She joined the Air Force, eager to take advantage of the opportunities the military could offer. Such opportunities led her to become the first person in her family to graduate from college. The Air Force broadened her horizons and stationed her in Anchorage, Alaska, where she was a Command Center Emergency Action Controller.
West took a leap in February 2010, pivoting her career path and coming to work at Y-12. The American Recovery and Reinvestment Act (ARRA) created a number of jobs on-site during this time and West is one of the employees hired as a result of that funding. She proved herself willing to jump in, learn more, and ask her signature phrase, "How can I help?" She remembers, "One of my favorite jobs here has been serving as an Integration Lead at 9212. I enjoyed seeing all the pieces of the puzzle come together, and being able to fully realize the pride that goes into our work for the nation."
Her background and leadership experience made her the right fit to later become senior director of Environment, Safety, and Health. When the pandemic began in 2020, she faced an obstacle that put her up against a difficult opponent. "I had to develop and balance protocol actions that ensured the high-quality health and safety standards we have for employees to continue their important work," West said. She proved instrumental in navigating uncertainty in order to integrate employees back on-site and into their work areas safely.
She said she is honored to hold the title of deputy site manager for Y-12 as one of the few women to have served in the position. When looking to the future, West said, "I look forward to playing a role in the implementation of the site's strategic long-term planning objectives."
Are you doing what you envisioned as a young adult? If so, describe how you got here.
As a young adult I thought I would spend my career in the Air Force. I joined the Y-12 team in February 2010 through the ARRA efforts at Alpha 5 and Beta 4 with the Infrastructure team. I have spent time with the Infrastructure organization in different capacities before joining the Environment, Safety, and Health (ES&H) team, serving the site as the Safety and Industrial Hygiene (S&IH) Senior Manager and ES&H Senior Director. I spent time as the acting Senior Director of Quality for Pantex and Y-12 before becoming the Y-12 Deputy Site Manager.
What is your favorite aspect about your work environment? How does that aspect make you know the mission is being met?
The people and the strong sense of community that comes along with being a part of the Y-12 team. The burden of meeting our mission doesn't rest on one person—it takes all hands on deck. Our workforce is diverse in experience and backgrounds—it takes all areas of expertise to ensure we meet our mission.
How does patriotism factor into your life? Did your level of patriotism change after working at Pantex or Y-12?
I love and support the USA. Y-12's mission was a major factor for me in seeking an opportunity to join the Y-12 team.
As an employee, what do you want to be remembered for?
I want to be remembered as someone who takes time to listen and is willing to lend a helping hand.
What's your favorite outside-of-work activity and why?
I have three—beach trips, football, and Christmas festivities—they all involve time with my family.