Y-12 team powers through outage to keep fabrication on schedule
Posted: Tuesday, June 22, 2021, 12:49 pm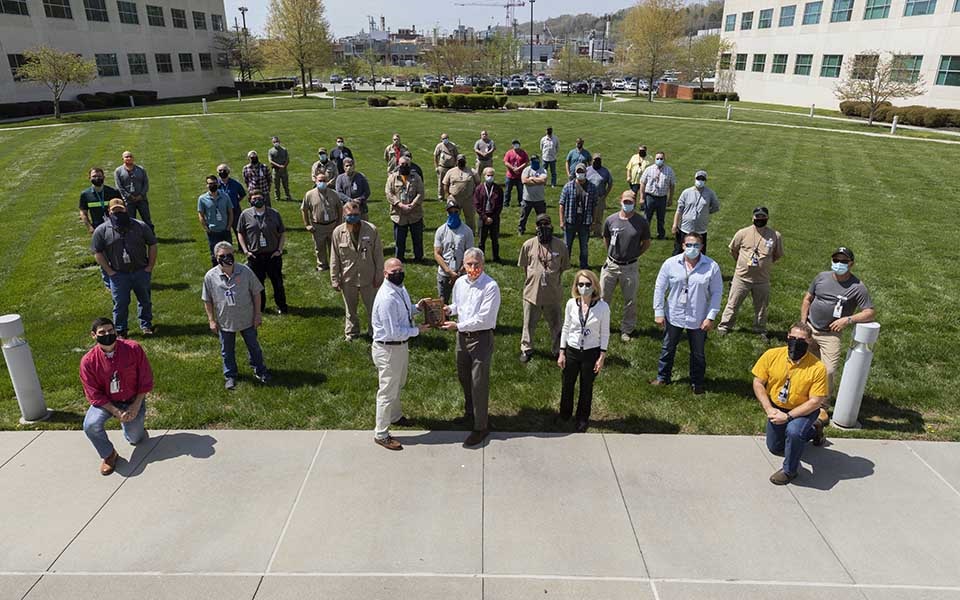 Thanks to teamwork, a plan to restore power during a scheduled outage kept the mission on schedule.
It's hard to get much work done without power. That's especially true at Pantex and Y-12, where power needs drive many production processes and where any loss of power can result in missed schedules and deliverables. At Y-12, managers faced that very problem. A failed transformer was threatening to delay important mission work that could have impacted deliverables and more than 150 workers.
"Even with a spare temporary transformer on hand, we feared it might take several weeks to retrofit the spare into this installation," said Susan Baker, Fabrication Operations director. "We needed a solution fast."
The solution came from the Power Operations Preventive Maintenance Program and a team of more than 100 craft, staff members, supervisors, and managers. The Power Operations team quickly developed a plan to restore power during a scheduled outage. The team identified an alternate location for the temporary transformer that required minimal modifications and developed a way to complete the process that shortened the duration of the outage. In addition, Infrastructure provided temporary lighting and power to enable some operations to resume during the week of the outage.
"We were back to full operations on the following Monday," Baker said. "With help from many organizations, we recovered our production schedule and met our monthly deliverables."
The effort went so well that the team was recognized by the Y-12 Safety Council, which awarded the group the site manager's monthly safety award. The Safety Council said, "This team worked together to meet the common goal with zero injuries and without incident."
The effort also demonstrated the importance of the Power Operations Preventive Maintenance Program. It required a tremendous amount of coordination and teamwork that was on full display during the installation of the temporary transformer.
"I want to thank every person who worked diligently during the outage," said Ellis Scruggs, Power Operations System Health manager. "This project exemplifies what can be accomplished when we all work together for mission success."