Pantex and Y-12: where science and technology intersect
Posted: Thursday, July 7, 2016, 8:37 am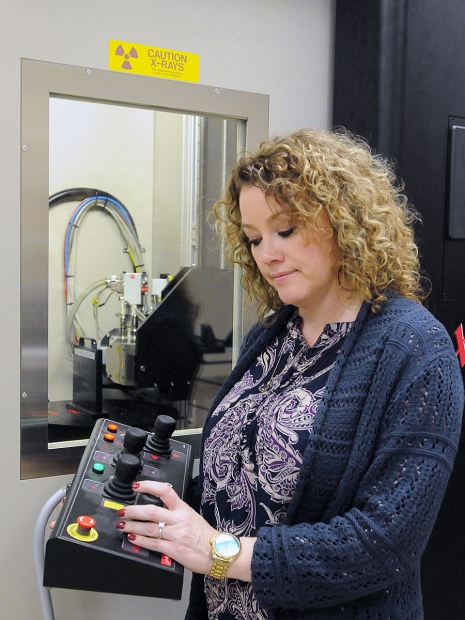 Pantex's Felicia Bellis uses controls to move a turntable of the microfocus X-ray machine, one of many technologies Pantex technicians use to ensure quality.

Pantex and Y 12 are hotbeds for the advancement of science and technology. The scope of our research and development has widened from a single focus World War II defense mission to a plethora of capabilities to address today's nuclear security challenges.
Y-12 recently developed a high-efficiency thermal neutron detector. The detector is a single-crystalline device that could be used in handheld nuclear nonproliferation and homeland security applications to locate fissile materials. This solid-state neutron detector offers the significant advantages of portability, sensitivity, simplicity and low cost.
Pantex is home to the world's only X-ray inspection system, known as CoLOSSIS, for nuclear weapon components. At approximately 32,000 pounds, the lead-shielded CoLOSSIS is nearly 100 times more powerful than medical computed tomography, or a CAT scan.
Visit the Pantex and Y-12 websites to learn about these and other research capabilities and technologies.