ProForce graduates
Posted: Tuesday, January 8, 2019, 12:59 pm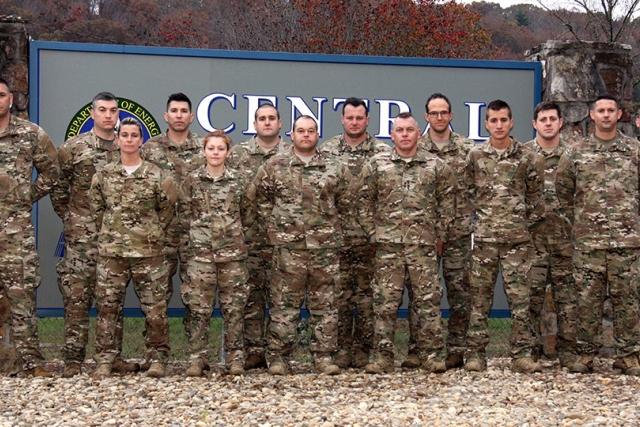 Congratulations to our new security police officers! The class boasted an outstanding average of 95 percent on weapons qualifications.

Congratulations to the newest Y‑12 Security Police Officers.
Y-12 graduated its newest Tactical Response Force I class in November. These Protective Force members completed standard basic training for the DOE Security Police Officer upon entry into the DOE/NNSA Protective Force community. The training focuses on individual and team tactical combat skills necessary to protect safeguards and security interests.
Central Training Facility Manager Dave Fritz said, "The class of 14 successfully completed the eight‑week paramilitary force course that included classroom training and extensive practical application in areas such as handgun and rifle manipulation, close‑quarters battle, and a tactical obstacle course."
The new SPOs also attended Y-12–specific training that included routine and emergency vehicle operations, tactical causality care, officer survival, and surveillance/reconnaissance.
"These SPOs will receive several weeks of on‑site and on‑the‑job training when they report to Y-12 for duty," Fritz said. "The class boasted an overall 95 percent average on weapons qualifications, which is well above of the required DOE 70 percent minimum."