Putting order in the chaos
Posted: Thursday, January 21, 2021, 8:54 am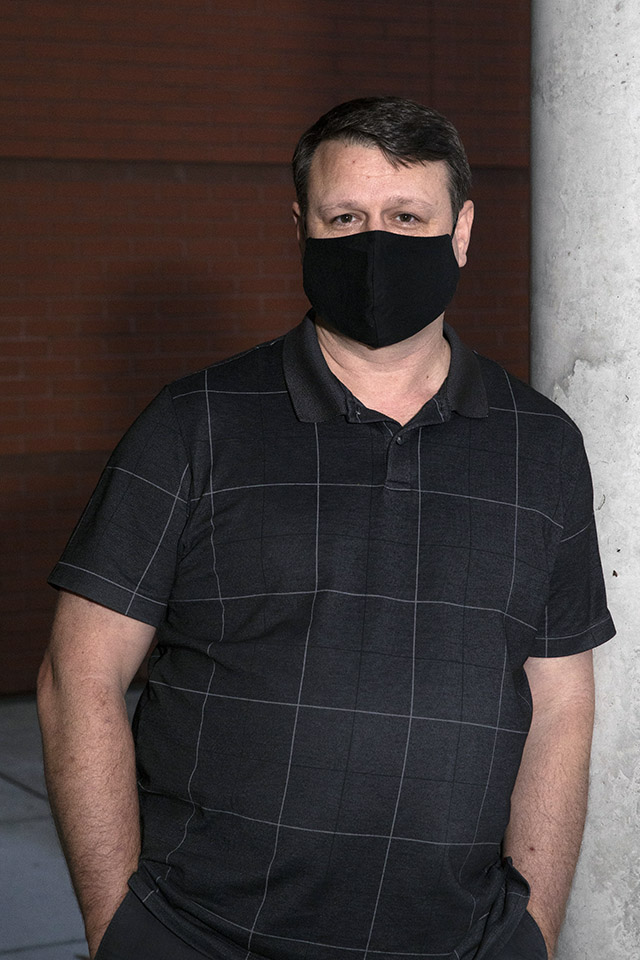 Michael Lovelady,
Y-12 Mission Engineering
See something? Take action. That's what Michael Lovelady of Y-12 Mission Engineering did on a trip to work last fall.
Whatever you do, don't call him a hero.
Michael Lovelady, Y-12 Mission Engineering, was on his way to work this fall when he saw a massive fireball explode over the trees in the dark, early morning sky. He knew from the color that it wasn't a transformer blowing.
He immediately stopped at the scene to see if he could help. An Army combat medic for 12 years, Lovelady is a man used to heading toward danger rather than away from it. To him, that's not anything special.
"I'm just someone who pitches in to get something done," he said. "You just do what you need to do."
When he arrived at the house, he said, "[It was] completely destroyed. There was absolutely nothing standing. Even what was once a fireplace was gone. Just a total debris field. There were some embers but no flames."
A police officer arrived, and Lovelady joined him in a search of the property.
"When we went around back, we saw this man in his 20s standing in the middle of what was left of his house," Lovelady said. "He was wearing just shorts that were half blown off, with burns, and asking what happened."
Lovelady led the injured man to the front road to wait for the fire department paramedics while the officer continued searching.
"The man was in complete shock, so I kept him calm and assisted the fire department EMT in tending to his injuries." Lovelady said. "A couple minutes later, the man asked, 'Where's my partner?', and I realized there may be someone else who needs help."
Luckily, no other person was in the house. (Sadly, however, a cat did not survive.) The man's partner arrived with the injured man's parents, who heard the explosion a little farther down the street. The injured man is recovering. While authorities are still investigating the cause of the explosion, an issue with a propane gas tank has been identified.
"It's not a matter of if will I do something. I'm already involved. My body just reacts; it's already in motion," Lovelady explained.
Lovelady has always helped others. As an Eagle Scout, Lovelady was awarded the Honor Medal "for unusual heroism in saving a … life at considerable risk to self" when he rescued a young girl from drowning in a fast running river. He and his father volunteered many times during recovery efforts after hurricanes hit Louisiana's coastal areas. Right after 9/11, he was non-commissioned officer in charge of night shift operations in New Orleans; and, as a sergeant in Iraq, he led an immediate response team that triaged and evacuated personnel from initial scenes to higher medical care facilities.
After returning home, Lovelady used his experiences to invent a medical triage tagging system. He filed a patent; and in 2014, Y-12 filed for two more patents for tools and safety devices under his name. Lovelady recently was recognized with a Technology Transfer Support Award for 2019 in recognition of his contribution to technology promotion and licensing.
And given his rescue assistance during the more recent house explosion, "just doing what you need to do" continues for Lovelady.
"I just think it's how you are; either you've got it in you to run toward something or you don't. I really don't have a choice to help or not," he said. "You just try to put order in the chaos."