Anderson County families helped through CNS contribution
Posted: Monday, May 10, 2021, 8:12 am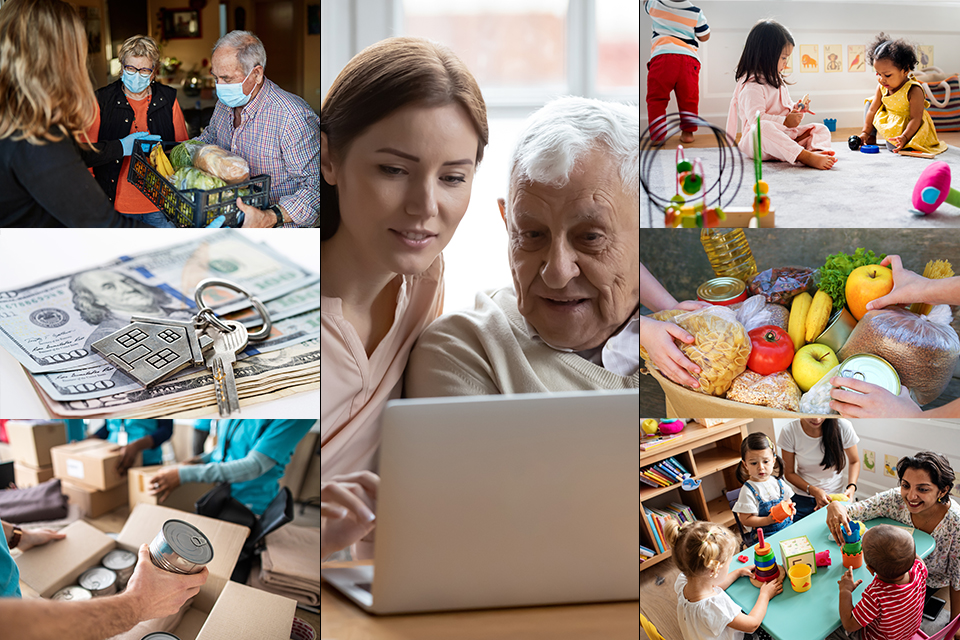 CNS provided grants to area community agencies that helped meet the needs of many during 2020. The United Way of Anderson County provided financial assistance for mortgages, canned food, reduced-cost daycare, and transportation for seniors.
As the world grappled with the economic impacts of the COVID‑19 pandemic, CNS continued looking for ways to help our communities. The company turned to East Tennessee Foundation and its Neighbor to Neighbor Fund. Leveraging dollars from the CNS Community Investment Fund, CNS was able to quickly get much‑needed resources to nonprofit organizations in East Tennessee through ETF.
United Way of Anderson County
A $5,000 grant from CNS was combined with three other ETF funds resulting in a $9,000 Neighbor to Neighbor grant to support the United Way of Anderson County's crisis response efforts in 2020. Executive Director of United Way of Anderson County Naomi Asher said the grant helped the agency "fill in the gaps" of needs across the community. Providing masks, subsidizing childcare services for medical professionals and first responders, offering food vouchers for at risk families, and dispatching vetted delivery services for seniors and high‑risk individuals were a few examples of assistance provided by the grant.
"This grant has impacted so many families," said Asher. "We were able to help families by providing food and other essentials so that families could survive the difficult days of the pandemic."
Asher described the plight of one of those families: the Garcias.
"Mr. Garcia passed away unexpectedly in February, and Mrs. Garcia had been working in a fast food restaurant for the last couple of years. When Mr. Garcia passed away and the pandemic hit, Mrs. Garcia was laid off. She and her family, which included three children, didn't qualify for assistance and had nowhere to turn. Hungry, mourning, and about to lose their home, they found their way to United Way. We were able to ensure that the Garcia's kept their home, provided food and other essentials, and helped Mrs. Garcia gain some additional skills and connections that helped her find a job. Today, while still grieving over her loss, she is no longer worried about not being able to provide for her family."
Asher said the Garcias are just one example of the need created by the pandemic. Thanks to the Neighbor to Neighbor Fund and other generous donors, the United Way of Anderson County was able to help those in need.
"We are honored to help our neighbors in this time of crisis," said Asher. "And thankful for companies like CNS. This is only possible because of them."