UPF Diverts 97 Percent of Waste from Landfills
Posted: Wednesday, April 18, 2018, 5:49 pm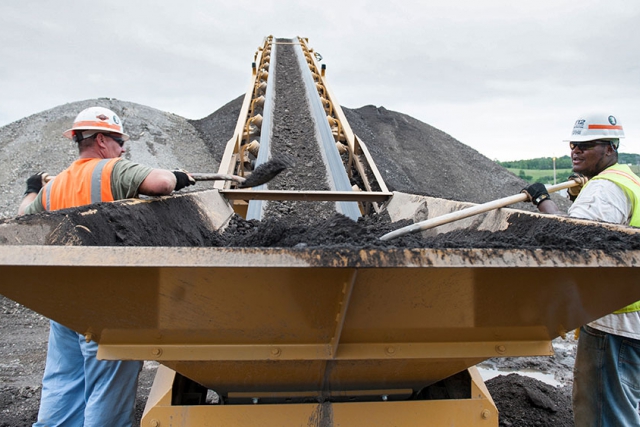 In less than five years, the Uranium Processing Facility (UPF) Project has recycled or reused nearly 194 million pounds of materials and diverted more than 97 percent of the project's total waste from landfills.
"Our recycling and reuse effort is the result of careful planning prior to the beginning of construction," said UPF Project Director John Howanitz.
In the early stages of planning, UPF's Construction and Environment, Safety & Health (ES&H) personnel teamed up to determine what types of waste would be generated during site preparation and how it could be converted to beneficial use.
Asphalt removed from parking lots and other areas of Y-12 was recycled and used onsite, and vegetation debris from clearing land became a barrier to prevent silt from entering streams and waterways.
From May 2013 through December 2017, UPF recycled or reused 64 million pounds of asphalt, 1.2 million pounds of mixed scrap metal, and more than 13 million pounds of wood.
UPF's efforts resulted in an Environment and Energy Award from the Tennessee Chamber of Commerce and Industry and an Environmental Stewardship Award from the National Nuclear Security Administration.
"The UPF team is committed to environmental sustainability, and we will continue to identify opportunities to recycle or reuse materials and divert material from landfills as construction progresses," Howanitz said.